Environment´s information
Each village of the region of the mountain chain Gata is a jewel of the rural architecture with very different accents, from de high loneliness of Trevejo to the urbanity of stone, wood and squares of Saint Martin or the flowered streets of Gata and majestic houses of Hoyos, to the more singular and picturesque architecture of Robledillo de Gata. These are the five municipalities which are named Good of Cultural Interest with category of Historical Artistic Set in the region.

Getting closer to Valderde del Fresno we can get into the Natural Reserve of the Mountain Chain Malcata that is ideal as ecosystem for the Iberian Lynx as well as for a big variety of Mediterranean flora and fauna (wild cat, wild boar, red fox, genet, black stork, roe deer, red squirrel, etc). The land is wavy with presence of chestnut trees, meadows and while we get up, there are many areas of Mediterranean brush.

The Path of Great Walk GR-10 (E-7) comes from San Martín de Tevejo that gets up to the municipality of Villamiel and it keeps going along Travejo, village that is Historical Artistic Set with an impressive castle, and continues towards Cillero passing close to the reservoir of la Atalaya, to get into Portuguese lands after some kilometers. And in the Region of Mountain Chain Gata we have as important reservoir the Rivera de Gata and el Borbollón. As well as it is worth to highlight that in the Region there are two Biologic Reserves: the Mountain Chain of Gata, in the Valley of Arrago, and the reservoir of Borbollón. Other natural settlements of important natural interest  are the chestnut grove of Soto, in the valley of Vaega de San Martín of Trevejo; La Cervigona, in Acebo and the mountain Chain of Saint Olalla, between Cilleros and Hoyos.
Villamiel
The highest village of the mountain chain Gata keeps some old streets with blazoned buildings, the palace of Deán, from the XVI, and its important church in one of those sides where there are stones with curious inscriptions. Beautiful landscapes surround this municipality, with abundant green area, rural paths, Romanesque roads… It is located inside the Mountain Chain Gata, it has a very big municipal territory, with cultivated lands, lands for animals (pigs, sheep, goats and cows), plenty of the wealth regarding to vegetables and cultivated fruits, good vineyard and plenty of olive trees.
Tours
Coria, Trevejo, Robledillo de Gata, Plasencia, Cáceres, The Valley of Jerte,El Valle del Jerte, Monfragüe, Region Hurdes, Portugal, Monfortiño, etc...
Activities
Hiking, Biking Trails, Horseback Riding, tourism, 4x4 routes, Quad Biking, Gastronomic routes, Hunting, Fishing, etc ...
WHERE TO GO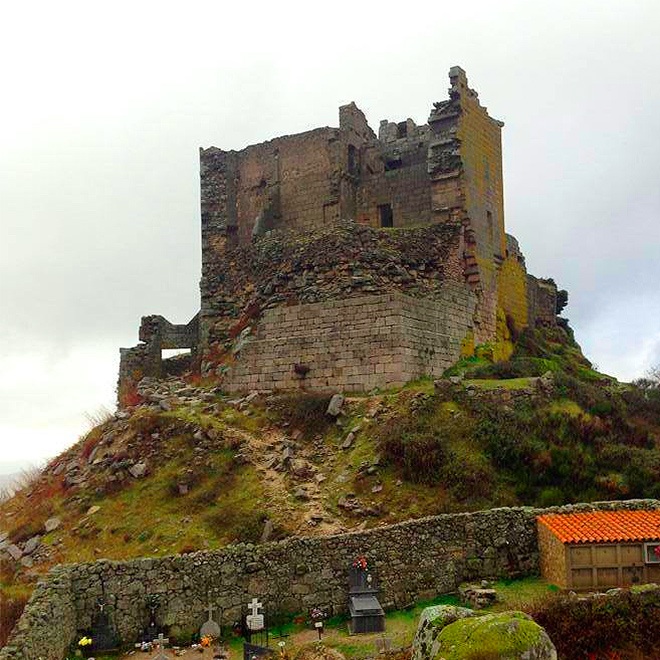 Castillo de Trevejo
Trevejo es pedanía de Villamiel en la que destacan las ruinas del castillo que defendieron los Hospitalarios Sanjuanistas, y su arquitectura típica serrana. El pueblo está declarado de Interés Turísti...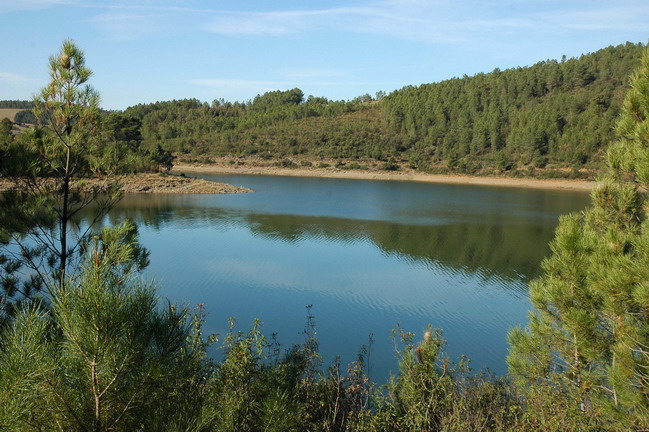 La Reserva Natural de la Sierra de la Malcata
La Reserva Natural se sitúa entre las aldeas de Penamacor y Sabugal, en una zona poco habitada con vegetación abundante, en la que predominan los matorrales como el brezo rojo y la ginesta que esparce...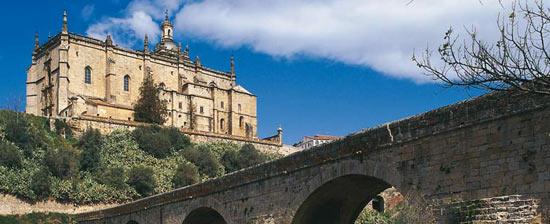 Coria
Su casco viejo es Conjunto Histórico. Es una ciudad con un rico patrimonio cultural y natural; además de zona de paso para llegar a los bellos enclaves configurados por las Sierras de Gata, de Hurdes ...